The team of Viralbollywood captured the craze of Pathan on Sunday. And guess what the buzz continues with high waves.
To everyone's surprise, Deepika Padukone too was there. She came up in her car and silently went inside the Gaiety Galaxy Theatres. She was decked up in a blue skinny suit. Deepika even tried hiding her face with a Cap and her hoodie but public spotted her.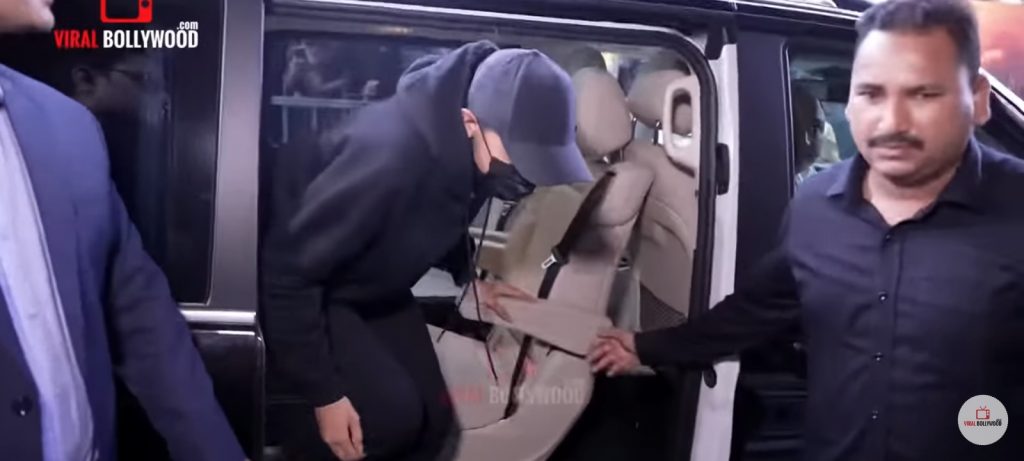 After people recognised her, there's huge crowd there. Deepika had come to see the reaction of people on 5th day of her film's release.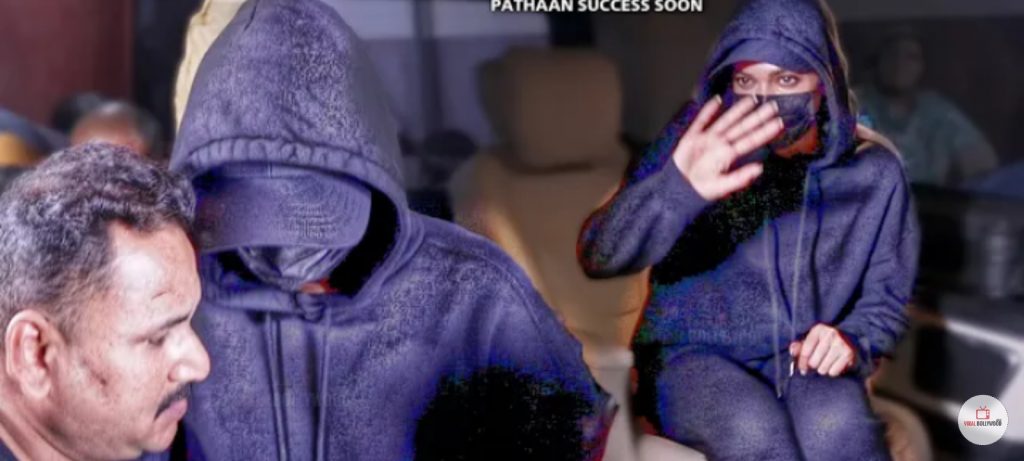 When Viralbollywood team interacted with the public, people seemed still berserk over the Pathan.
People used the terms like "Ek Number Movie" or "Super se bahut bahut Upar" or "Superhit" for the film.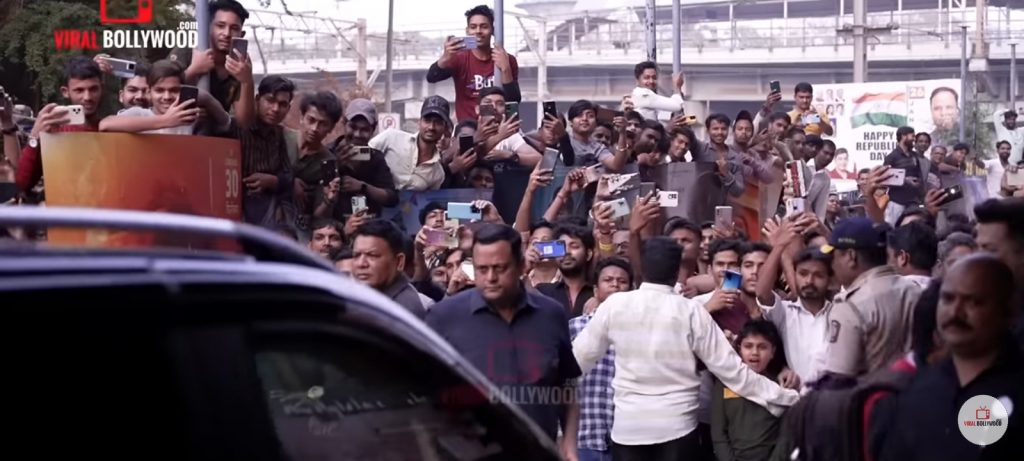 Audience response even till Sunday has been over-whelming. People appreciated the movie so much. They said that movie didn't disappoint then even for a second.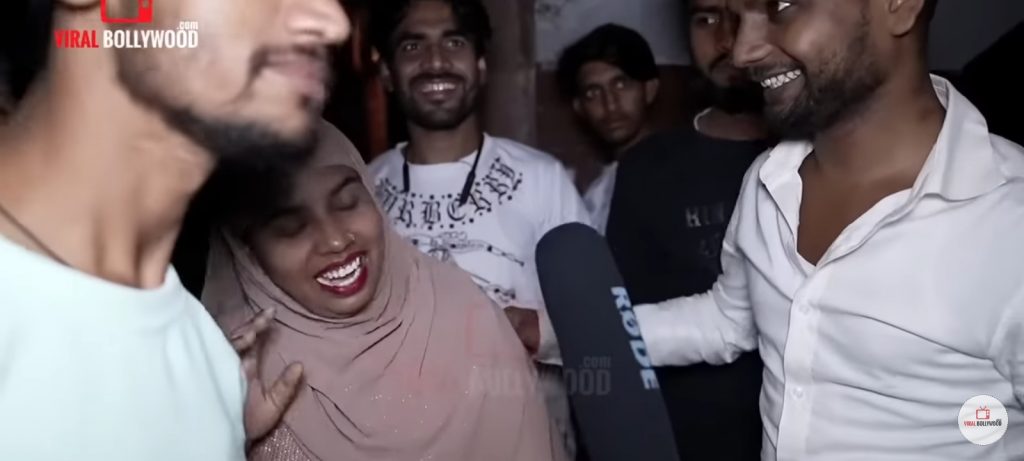 The other viewer even said that the movie was super engaging be it Shah Rukh Khan or Deepika Padukone or the unification of Salman-SRK.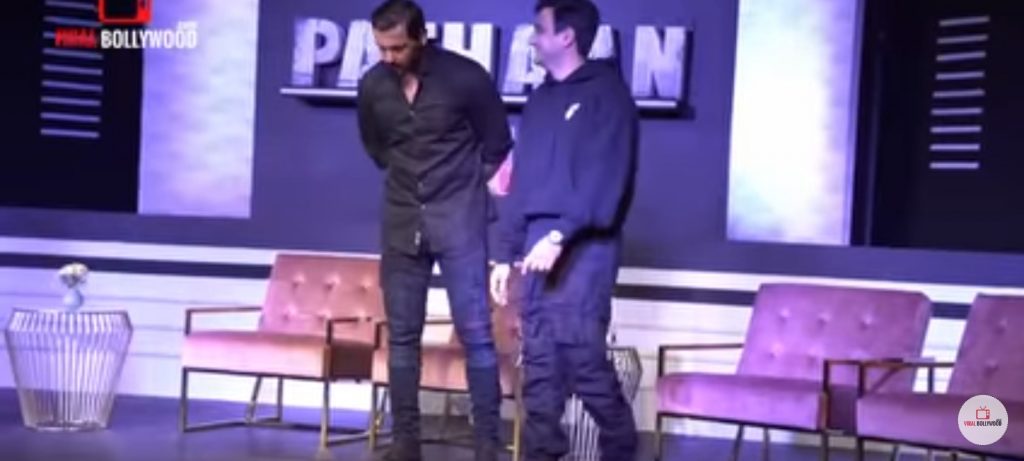 John Abraham too was applauded over his antagonist role.
Shan Rukh Khan was recently seen in his balcony and came to thank his fans over such huge response.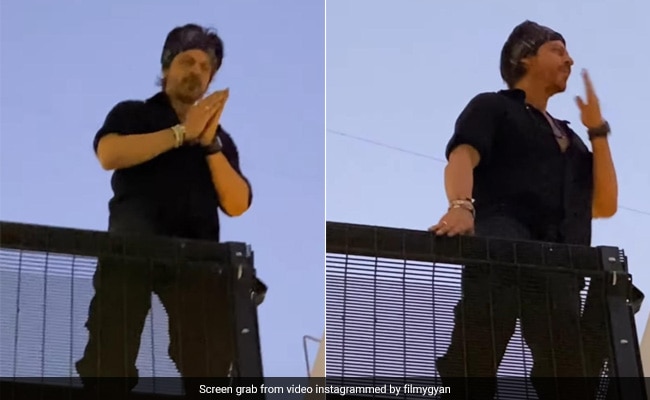 He waved the fans and even danced for them.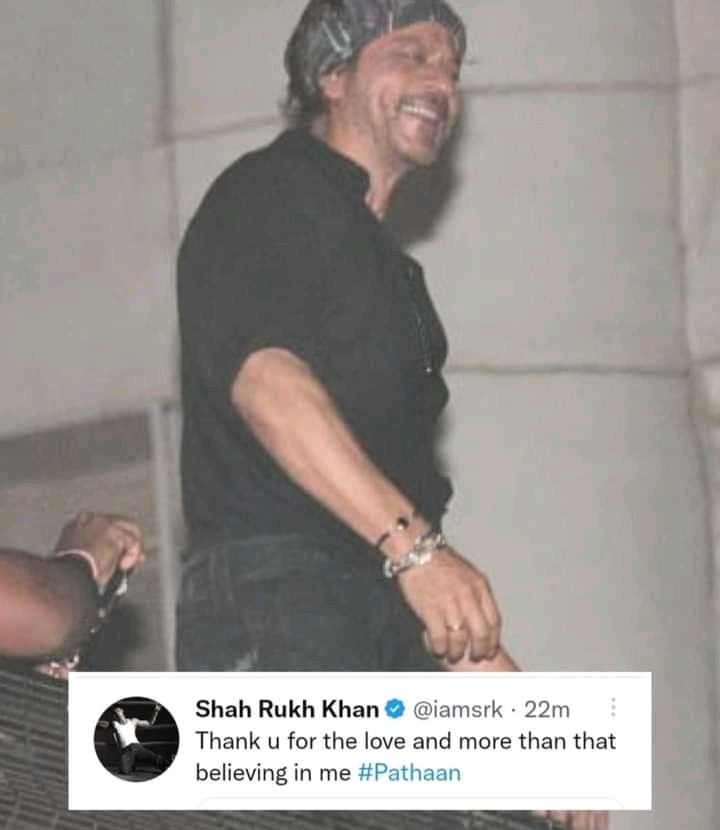 Shah Rukh Khan had even thanked the audiences by tweets and expressed his gratitude.