The Dabangg of Bollywood never fails to impress and win his fans heart.
Salman Khan has always been a humanitarian by heart. Ever since he got his NGO Being Human, his fans have recognised him with this tagline.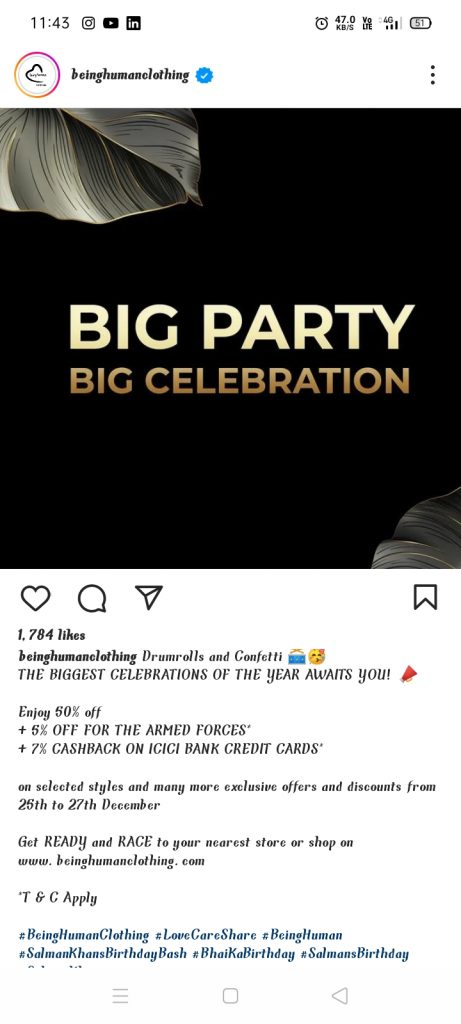 This is his birthday month and on the occasion of his birthday, he has come up with a new surprise for his fans.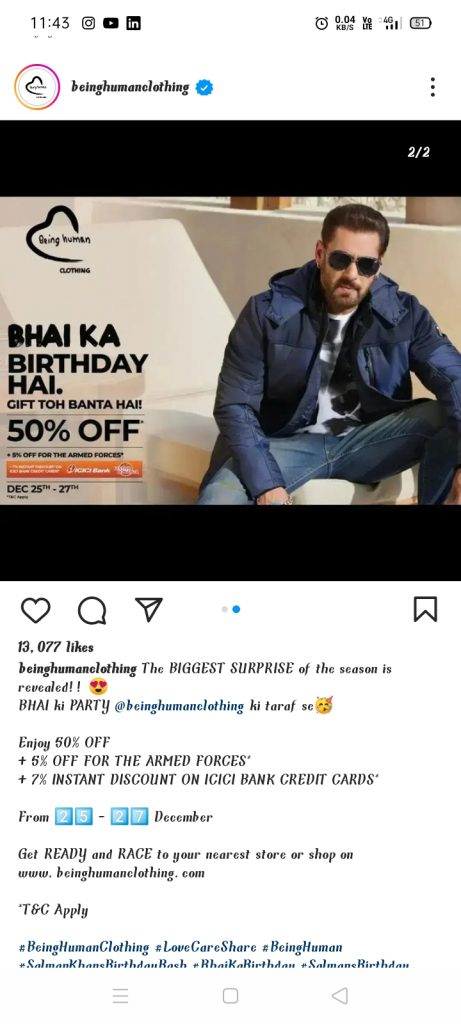 On every Being Human Clothing Stores across the globe, there's discount of flat 50% off on all products.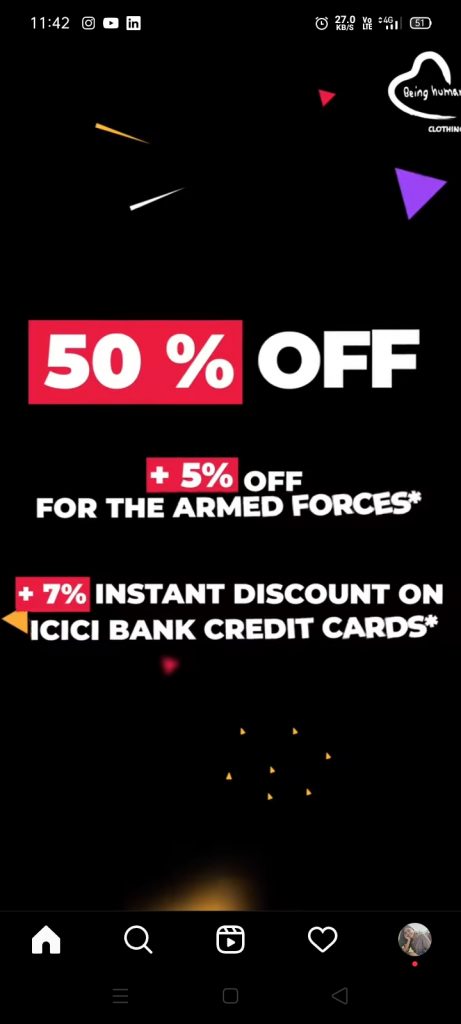 This is the way SK treats his fans. Salman Khan's fandom is massive ranges from child to adults.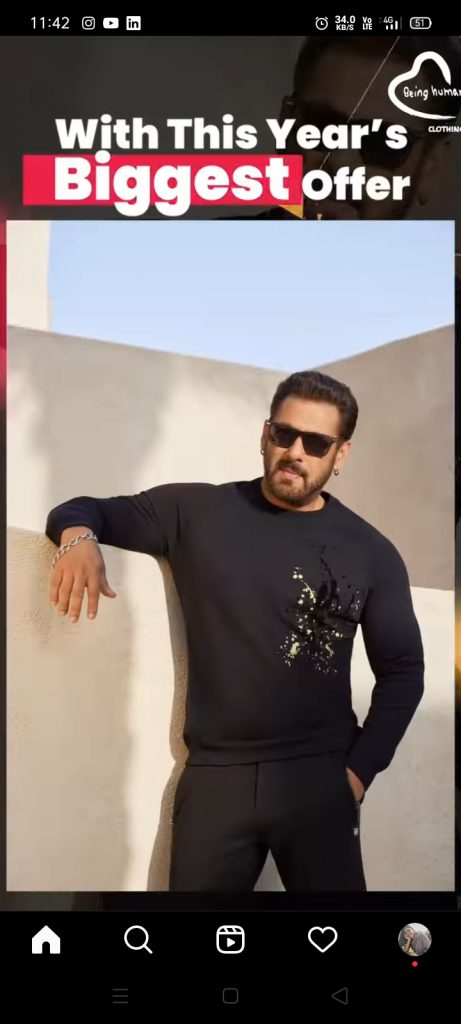 With his charitable trust, he's helped millions dealing with different health issues.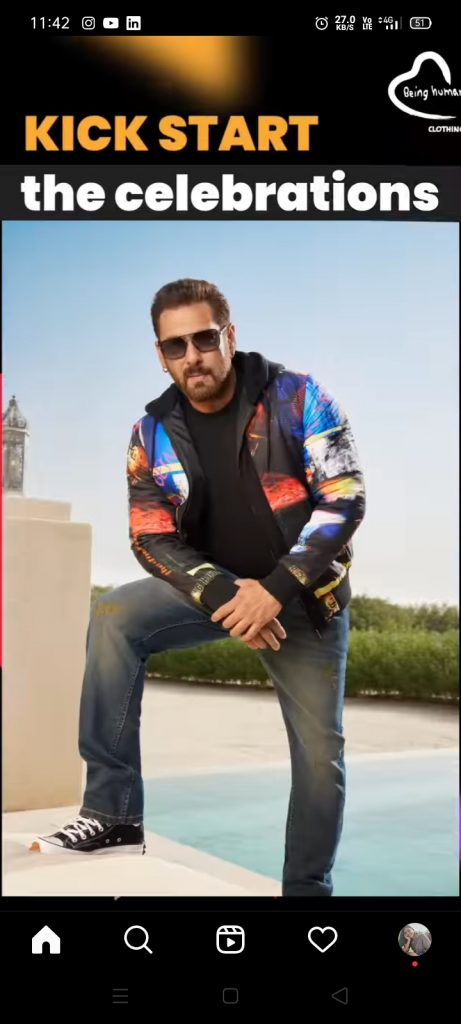 Salman Khan will be celebrating his birthday on 27 December.