Pathan is everywhere but along with that there's one thing that's grabbed maximum attention. It is none other than Salman Khan.
The presence of Salman Khan in the film and the unification of Salman-SRK has been one of the major reasons why this movie has been a huge hit. The way Salman Khan comes in the end and rescues Shah Rukh Khan is the Epic scene of the movie.
Shah Rukh Khan during the press meet has spoken about it.
Shah Rukh said," One person who's not here and I think all of us love him more than anyone can, Bhai is not here."
He thanked him saying," Thank you Salman for making this film so wonderful. I think the second best line in the film is 'Pain Killer hai, Chewing Gum nahi', I think the fantastic line and with so much love"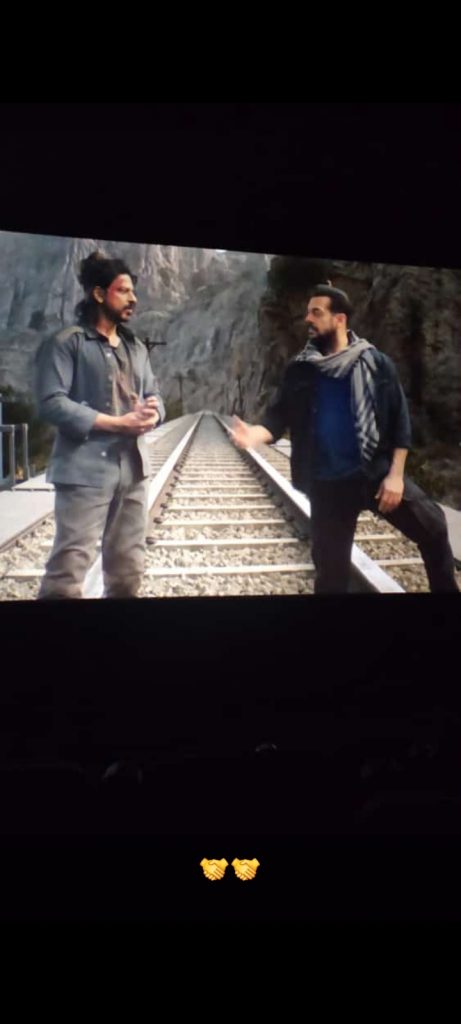 He added," For me the most important thing was that people watch the film with love though some people are shouting so much that they've broken 2-3 seats already. But still it shouldn't hurt anyone or disturb anyone."
He continued," Because film watching, film making and a film experience is an experience of love. So we should appreciate that. I'm thankful to everybody who has helped us out without making it a big deal. Just helping us out, making a fine film, releasing it for find people and hopefully it will give fine feelings to the world because film has no other work than this."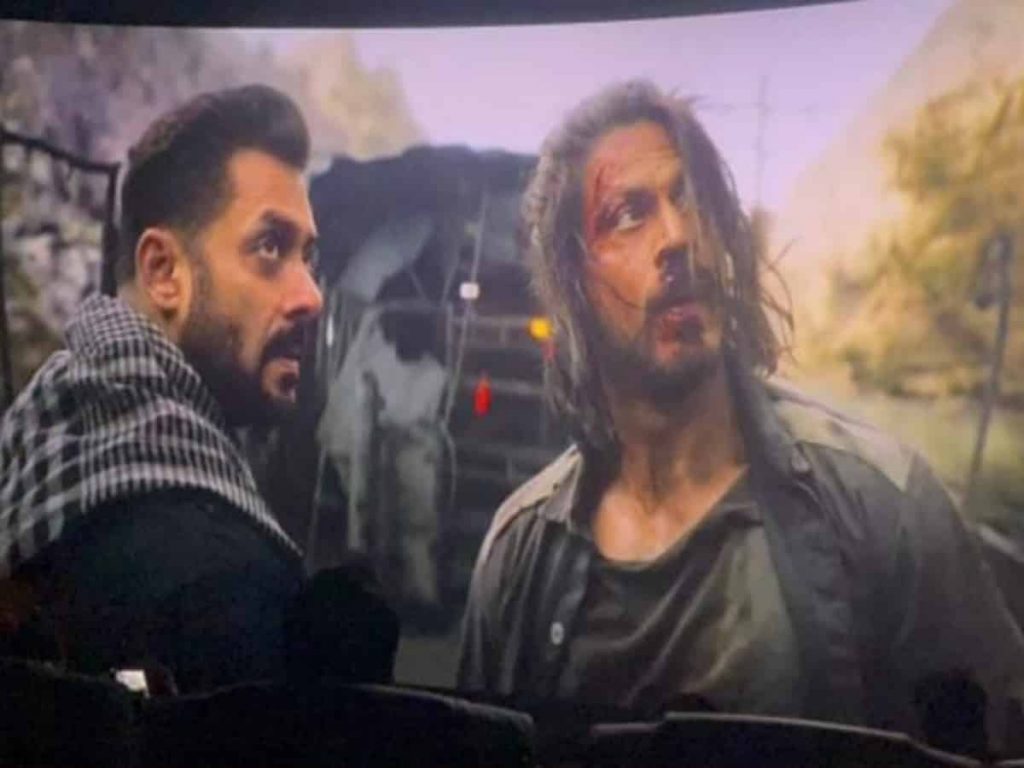 He said," Films are not very big things, these are small things, just like entertainment, medium to spread happiness, so if it can just come out with love and people enjoy it with love and even if you don't like it so it's okay as every kind of things come up be it good or bad. But I think there should be lot of love, acknowledgement, so please go to watch films in cinemas and theatres."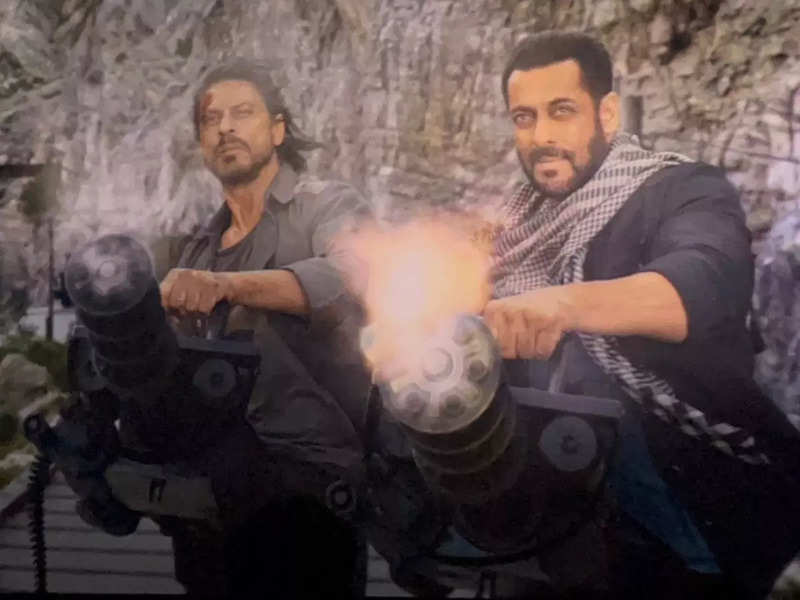 SRK even on his Twitter chat with #SRK was asked by a fan that said," @iamsrk Sir Pathaan tho hit ho gyi lekin Salman Khan ka muqabla nhi kr paoge box-office pe"
Replying to this SRK said," Salman bhai is…woh kya kehte hain aaj kal…young log…haan….GOAT.(Greatest….of….all….time)"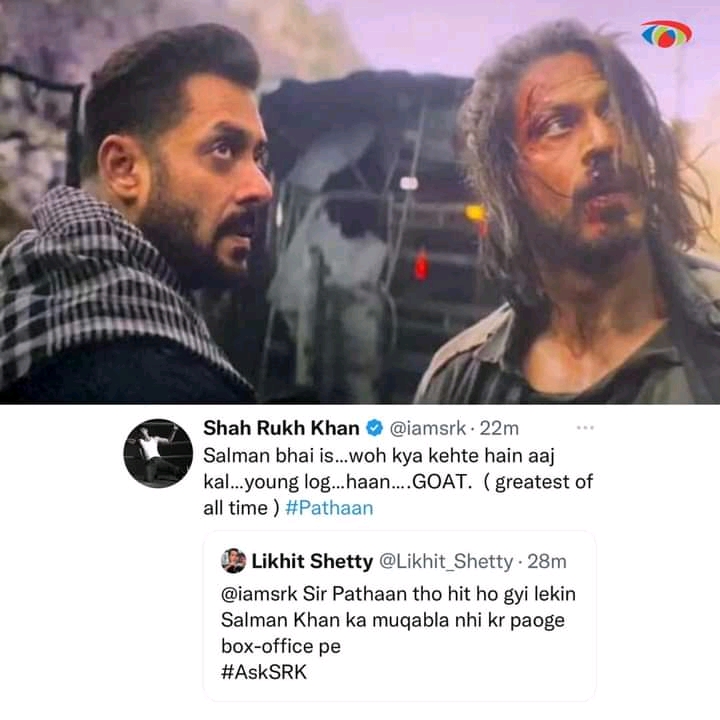 Even after Pathan had released, the hashtag with Salman Khan was trending with 100k+ tweets. Everyone was going gaga over it.