There's not even a single day when Shehnaaz Gill is not the talk of the town for her aura and energy.
Nowadays she's busy with her own Chat Show that's "Desi Vibes with Shehnaaz Gill". There are no. of guests who have already been part of this show like Vicky kaushal, Aayushman Khurrana and Raj Kumar Rao.
Now it's Rakul Preet Singh who's made up to this show. Rakul Preet Singh appeared in Violet long Bodycon dress and Shehnaaz aced in black short bodycon complimenting with an over coat of Blue shade.
Rakul Preet was there to promote her upcoming movie 'Chhatriwali' releasing on 20 Jan.
The duo even posed with an umbrella together promoting the movie.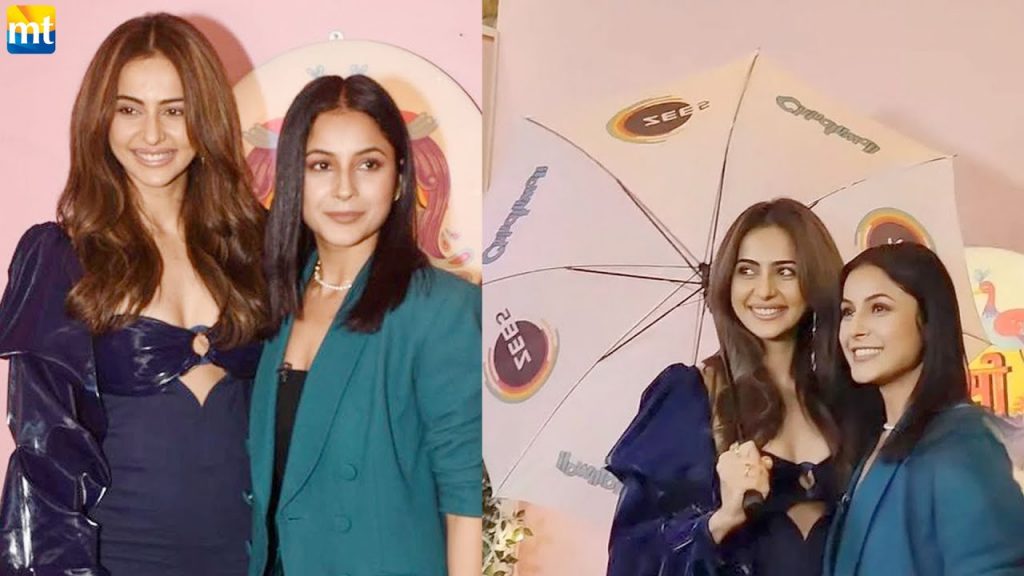 Shehnaaz wished everyone New Year and Happy Lohri. She even took time to talk to media.
Speaking about her show, she said," Today Rakul Preet Singh had come on the show and it's the fourth Episode, I have already finished 3 episodes which have been successful. I feel I keep on doing episodes because people are enjoying it and they wait for the episodes desperately."
She continued," For this episode, we got a little too late. But I feel proud that this is my own show."
She urged media," Pray that we get sponsers and our own money gets save."
Media even asked her about what's her thought process behind kick-starting this show to which she replied," I feel like we should do things which are natural because there are very few natural works. Whenever anyone comes to our show, we make them feel comfortable. We don't ask silly questions like related to their personal life. We make our guests feel comfortable and we only talk on those topics which they want to talk about. Everyone enjoys and gets along in this show. Such kind of Shows need to be made. We don't seek footage by asking about someone's personal life."
She even reacted on the request of number of fans about Salman Khan's arrival in the show. She said," You should pray that Salman Sir comes to my show. This is all I can say."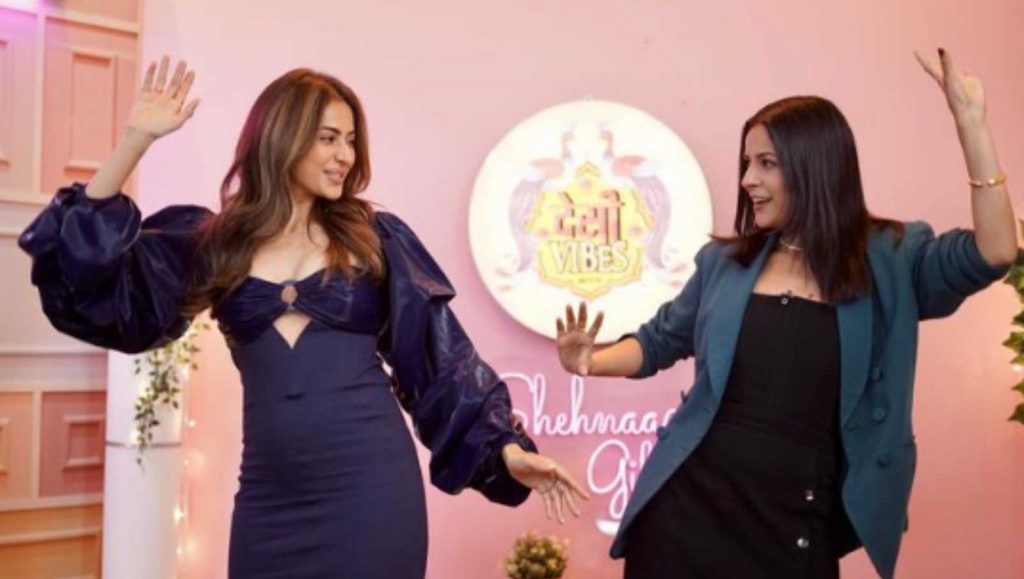 Shehnaaz Gill is part of Salman Khan's movie "Kisi ka Bhai,Kisi ki Jaan". She said that she would love if they come for promotions to her show as well.
Shehnaaz spoke on Rakul Preet's film Chhatriwali. She said," The concept is very good. This is a big step to speak about Sex Education and to bring awareness among people regarding the pros and cons attached with it and that it's not wrong.We shouldn't make children or our family feel as if what're they talking about. It's important to impart Sex Education because there are health factors attached to it as well. Through this education, the attached diseases will not spread and precautions are necessary."
On professional front in 2023, she spoke on her projects. She replied," 2023 is mine and this is how I see it. Be it OTT or theatre, I'm only interested in growth."