Uorfi Javed has slammed Aditya Chopra for his comments on nepotism in the show The Romantics, where he said that even though Uday Chopra was the son of Yash Chopra, he could not make it as a star. Uorfi took to her Instagram Stories to share her opinion on the subject and commented that if he was 'Uday Chauhan' instead of Uday Chopra, he wouldn't be getting the same opportunities after one box-office flop.
Uorfi shared a post on her Instagram Story about the Netflix docu-series, The Romantics, where producer-director Aditya had shared that the hot topic of the industry nowadays was around nepotism, and gave the example of his brother Uday, who was unable to crack the code even though he was the son of director Yash.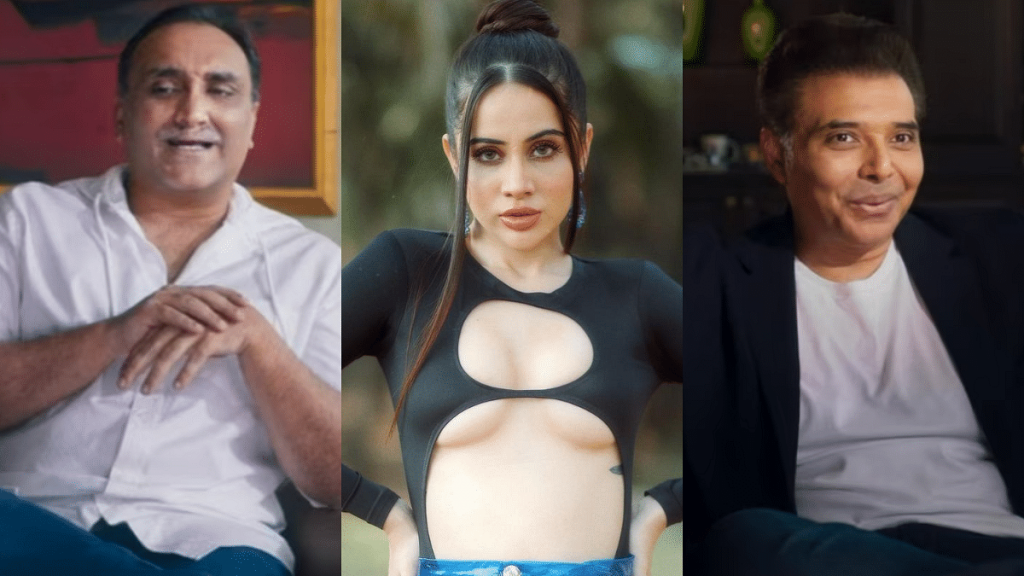 He had said in the show, "My brother is an actor and he's not a very successful actor. Now, here is the son of one of the biggest filmmakers, he's the brother of a very big filmmaker. Imagine a company like YRF, that has probably launched the most newcomers, and we could not make him a star. Why could we not do it for our own? Because the bottom line is, only an audience will decide, 'I like this person, I want to see this person'. No one else can decide that."
Uorfi seemed miffed with Aditya's justification and wrote a lengthy caption on her Instagram Story to go along with it. Uorfi wrote, "The sheer ignorance in this statement irritates me so much, nepotism isn't about success, it's about the opportunities. Uday Chopra wasn't good looking (not that it matters but I'm making a point), wasn't a good actor, his movies failed miserable at the box office but he still kept getting work. Had it been some Uday Chauhan (someone not from Bollywood), he wouldn't even get all these opportunities just after one failed movie. Are you guys going to defend nepotism by using This? Really?"
After his debut with Mohabbatein in 2000, Uday appeared in around 10 films. His last appearance was in 2013 film Dhoom 3 in which he returned in the role of Sub-Inspector Ali for the third time.